Yesterday, the fifth game of the NBA East Conference was played between the Boston Celtics and the Miami Heat. Miami had a clear 3-1 lead in the series, and yesterday Boston was facing elimination, but they managed to overcome the situation and win game five 121-108, to put the series 3-2 and continue fighting for a place in the NBA final.
At first Miami Heat was seen as the clear favorite to win the fifth game and thus seal once and for all their passage to the final and be proclaimed the champion of the Eastern Conference of the NBA. However, Boston still has the strength to keep fighting and it showed that yesterday from the beginning of the game. Miami started very strong and very aggressive, and the Boston players looked nervous and under a lot of pressure, and because of this they had many losses in the first quarter which led them to lose the first quarter by eight points.
In the second quarter, Brad Stevens changed the line-up and put E. Kanter on the court to be more aggressive on offense and take more rebounds, and the Turkish player was able to bring the energy that Boston needed to stay in the game, and although they didn't make it back up, they were able to win the second quarter by one point.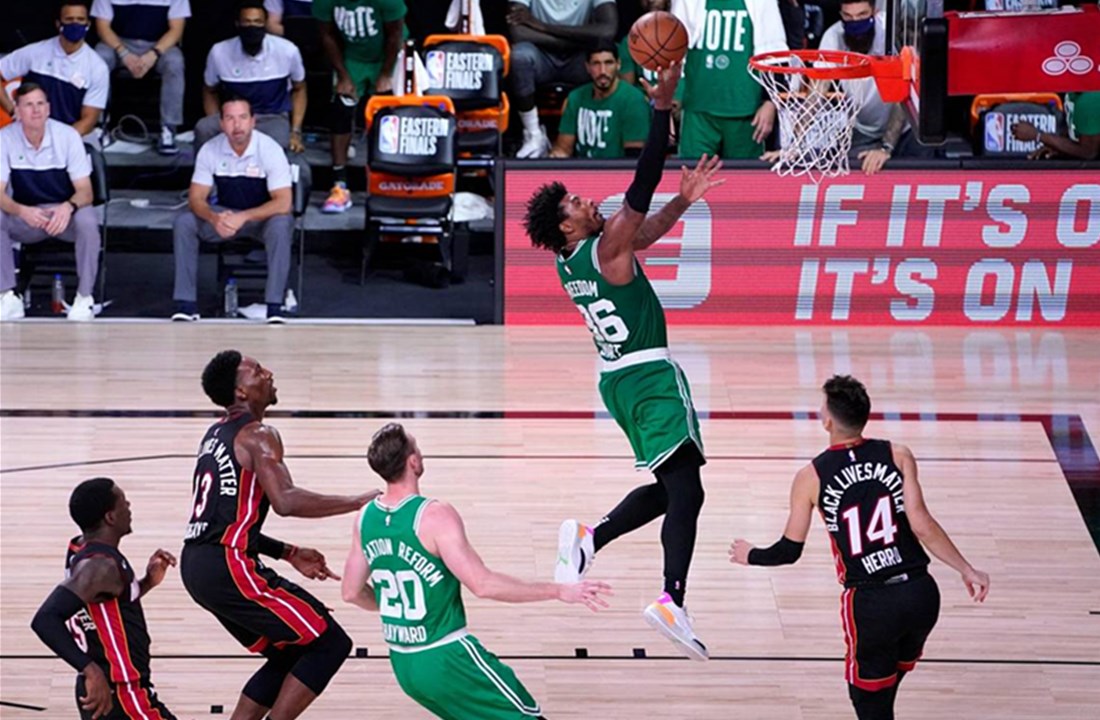 The Boston Celtics didn't have tomorrow, and they had to win this game as if they wanted to keep dreaming of playing an NBA final again, and at the beginning of the second half Boston went out to play all or nothing, and Miami wasn't able to match the intensity. J. Tatum was the star of the game since in this quarter nobody could stop him, he scored from all over, shooting two and three-pointers, attacking the hoop and getting fouls, assisting his teammates, and defending Jimmy Buttler very well. That's how they managed to come back from the game-winning this quarter by 16 points, and the last quarter was another show of Boston's supremacy.
Now what Miami is worried about is how Adebayo will be physical, he showed some pain in his left ankle, but there is no news yet about if he will miss the next game. The series is still 3 to 2 in Miami's favor, and the next game is played tomorrow and Boston will again face elimination. All the sport news still favors the Miami Heat, but Boston has already shown what it is capable of, and even the last word has not been spoken in this exciting series.