2023 is set to be a year of bold and innovative fashion, with designers pushing the boundaries of what's possible. From high-tech fabrics to daring silhouettes, this year's fashion shows have been filled with inspiring looks that are sure to shape the future of style. We've rounded up some of our favorite looks from this season's Fashion Shows so you can stay ahead of the trends.
One trend we spotted on the catwalks was bright, vivid colors. Designers embraced rainbow hues in their collections, often mixing them together for an eye-catching effect. There were also plenty of monochrome pieces in shades like black, white, and pastels which made a big impact when paired with statement accessories or layered with other items.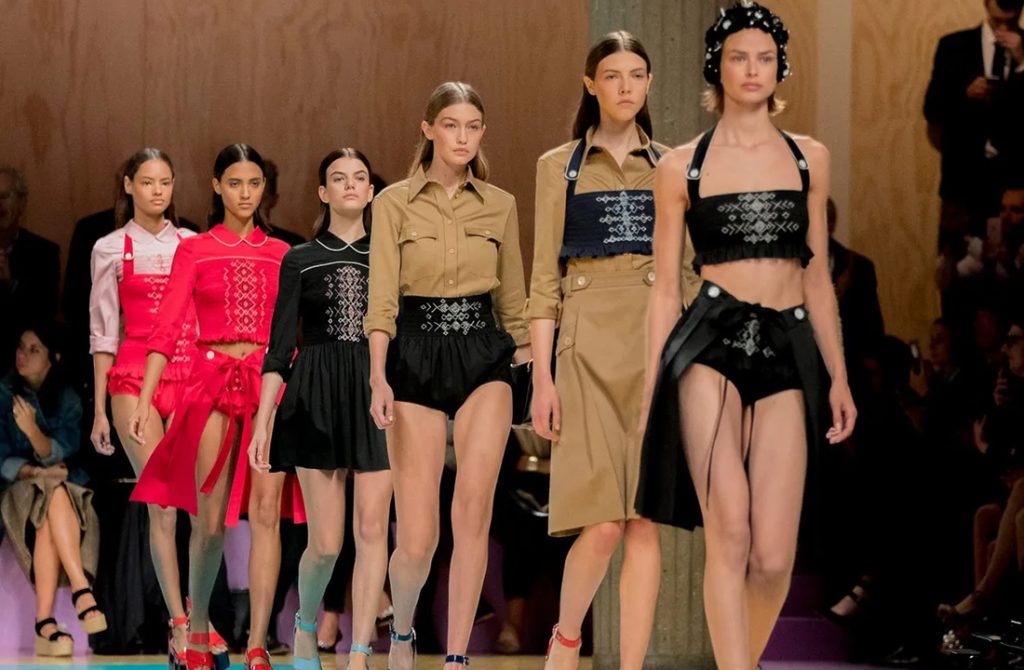 Another major highlight was sheer fabrics which were used in everything from dresses and skirts to blouses and jackets. These lightweight materials allowed for movement while still looking chic and elegant. Sheer fabric was also combined with more structured pieces like denim or leather for added texture contrast.
When it comes to silhouettes, there were lots of dramatic shapes on display including exaggerated sleeves and hemlines as well as volume through layering or oversized proportions. While traditional tailoring still had a place on the runway, overall it felt fresh due to unexpected details such as slashed collars or contrasting panels that gave classic garments a modern twist.
The accessory game was strong too! Statement jewelry made a comeback in chunky chains while bags came adorned with fringing or pom-poms for extra flair and color blocking brought drama wherever it appeared making these small touches just as important as any clothing item itself!
Finally, there was an abundance of amazing prints gracing the catwalk this season ranging from abstract florals to geometric graphics; truly something for everyone no matter your taste! Whether you're looking for subtle additions to your wardrobe or full-on pattern clashes look no further than last month's fashion shows for all your inspiration needs!